PayPal is a widely used online payment platform that allows users to make transactions securely and conveniently. One of the great things about PayPal is that it allows users to make payments using their credit or debit cards even if they don't have a PayPal account. Here's a step-by-step guide on how to use PayPal to pay using cards without a PayPal account.
Browse the website and add the items you want to purchase to your cart.
Proceed to checkout and enter your billing information.
On the Payment page, you will have the option to either log in to your PayPal account or to "Pay with Debit or Credit Card."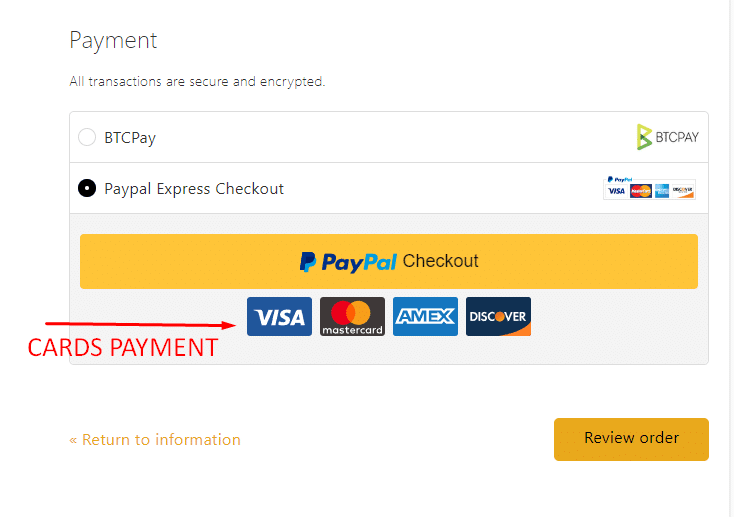 After clicking cards icon you will get popup form to fill the card details.
Once the payment is processed, you should receive a confirmation of your purchase.
It's important to note that when using the "Pay with debit or credit card" option, you'll still be taken through Paypal's checkout process, but you won't be prompted to log in to your PayPal account.